Power, freshness and inimitable flavours.
The history of Champagne Marc Chauvet is registered in the chalk of our Champagne cellars in Rilly la Montagne.
In our precious underground cellars, mysterious, fragrant, dark and quiet, each cuvée is an artistic project, each magnum is a promise, each glass is a unique sensation… These caves shelter and protect our family treasures…
At the end of the year, Clotilde and Nicholas Chauvet unveil a new page of family history of Champagne Marc Chauvet.
For the second year, they are delighted to let you discover some of their most precious treasures: 10 magnums of Champagne developed by their father Marc Chauvet in 1983.
Each magnum is unique, numbered, finely dressed, they tell a story, that of a creator of Champagne.
To make the mouth water, Marc, Clotilde and Nicolas have tasted this precious beverage…
Visual Pleasure : very intense, yellow buttercup, perfect collerette and foam.
Olfactory pleasure : very toasted notes, aromas of citrus, bark, and dried apricot on the first nose, followed by wood and honey scent.
Gustatory pleasure : perfect alcohol/acidity balance despite its great age, amazing freshness and smoothness despite its aromatic power.
Comments from Marc Chauvet : » 1983 was a year comparable to 2013 with a late spring but a very nice summer. We obtained musts very rich in sugar with plenty of acidity… »



Comment from Clotilde- oenologist : » I have nothing to add, this Champagne is perfect for a wine of 30 years, and I sincerely congratulate our father for his success! «
You can discover the tasting of the Magnum 1983 on You Tube
You can also discover the disgorging of Magnum 1983: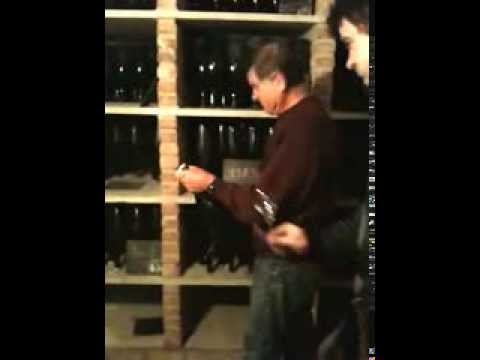 Price: contact us